Paired with environmental justice, discussions of sustainability begin with the assumption that the environment has become one of the most critical social and political issues of the 21st century.  In the midst of a rapidly changing global ecology, it is critical that the social economy encompass an analysis of the ways in which humans' impact on the natural world has dramatically changed the earth's natural systems.  The works cited on this page provide a point of departure for understanding sustainability, environmental-social movements, eco-politics and a variety of environmental-justice related concepts, as they apply to the growing threats posed by pollution, climate change and resource depletion as well as the role that the social economy can play in promoting sustainability and environmental justice.
Barlow, Maude. 2001. "The Free Trade Area of the Americas and the Threat to Social Programs, Environmental Sustainability and Social Justice in Canada and the Americas." Ottawa: The Council of Canadians.
This extensive research document covers the creation of the Free Trade Area of the Americas (FTAA) and the full extent of its reach on the Americas.  It builds off initiatives from both the North American Free Trade Agreement (NAFTA) and the World Trade Organization (WTO).  The author's concern is the consequences of the many rights and privileges this will give to transnational corporations, including the right to challenge a variety of publicly funded government services, including health care.  Such a trade agreement will not provide protections for environmental sustainability and discrimination, workers rights, or human rights.  This could have long lasting effects on environmental issues, including the provision and collection of clean water.
The Free Trade Area of the Americas and the Threat to Social Programs, Environmental Sustainability, and Social Justice
Been, Vicki. 1995. "Analyzing Evidence of Environmental Justice." Journal of Land Use & Environmental Law. 11.1:1-27.
Environmental justice as a movement seeks to address the issues of the distribution of environmental protection and quality.  Studies have been released documenting the distribution of hazardous waste facilities within communities of color and low-income communities.  Two such studies, one by the Commission for Racial Justice and the other by the Social and Demographic Research Institute, published contradicting findings.You can also use legal horse betting online.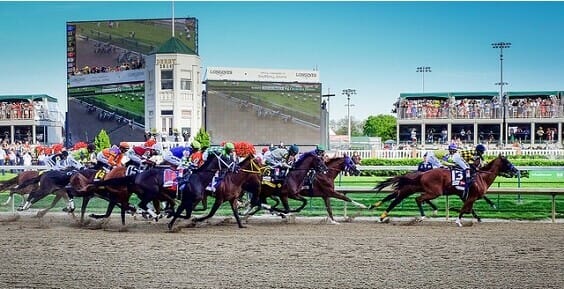 Upon further examination, the studies used different criteria for data analysis, and both of their findings were somewhat questionable.  Vicki Been works to explain why these studies produced such different results.  Using her own experience within the field, she takes a closer look not only at the surface explanations for these results, but also at the many more nuanced critiques both studies have received.  This analysis ultimately hopes to find research methodologies which can be used across the board in order to better understand the distribution of environmental products, waste or otherwise.
Analyzing Evidence of Environmental Justice
Bouteligier, Sofle. 2011. "Cities and Global Environmental NGOS: Emerging Transnational Urban Networks." Pp. 151-177 in Cities and Global Governance. Surrey, England: Ashgate.
Case study rich, this volume advances our understanding of the significance of 'the city' in global governance. The editors call for innovation in international relations theory with case studies that add breadth to theorizing the role sub-national political actors play in global affairs. Each of the eight case studies demonstrates different intersections between the local and the global and how these intersections alter the conditions resulting from globalization processes. The case studies do so by focusing on one of three sub-themes: the diverse ways in which cities and sub-national regions impact nation-state foreign policy; the various dimensions of urban imbrications in global environmental politics; or the multiple methods and standards used to measure the global roles of cities.
PDF: Cities and Global Governance Chapter 8
http://www.powells.com/biblio/72-9781409408932-0
Brown, Katrina. 2009. "Human Development and Environmental Governance: a Reality Check." Pp. 31-55 in Governing Sustainability. Cambridge: Cambridge Press.
The crisis of unsustainability is, above all else, a crisis of governance. The transition to a more sustainable world will inevitably require radical changes in the actions of all governments, and it will call for significant changes to the lifestyles of individuals everywhere. Bringing together some of the world's most highly regarded experts on governance and sustainable development, this book examines these necessary processes and consequences across a range of sectors, regions and other important areas of concern. It reveals that the governance of sustainable development is politically contested, and that it will continue to test existing governance systems to their limits. As an assessment of existing policy practices, it will be of great interest to all those who are preparing themselves – or their organizations – for the sustainability transition.
PDF: Governing Sustainability Ch 2
http://www.amazon.com/Governing-Sustainability-W-Neil-Adger/dp/0521732433
Brulle, Robert J. and David N. Pellow. 2006. "Environmental Justice: Human Health and Environmental Inequalities." Annual Review of Public Health. 27: 103-124.
In order to understand the impact and relevance environmental justice has on global affairs today, it is important to have a solid understanding of what the term signifies.  How does environmental inequality affect the United States, and what communities are affected most?  What is the link between environmental discrimination and racism and health inequities across the country?  What are the theories and data to support these claims?  This article serves as a basic introduction to help answer these questions.  It also takes a closer look at how the legal system has adjusted and evolved to be able to address these inequalities within the courts and also from a policy perspective.
Environmental Justice: Human Health and Environmental Inequalities
Cannan, Crescy. "The Environmental Crisis, Greens and Community Development." Pp. 284-295 Community Development in Theory and Practice: An International Reader. Nottingham, UK: Russell Press.
The environmental crisis affects us all but has a disproportionate effect on the poor and on the South. Community development should engage with green social thought and practice, as these could widen community development's understanding of our environment and of wellbeing to include the natural and built environment and to expand the repertoire of social enterprises and projects that could characterize a sustainable economy and convivial communities. Democracy tends to be a weak value in greenism, and community poorly conceptualized, so that community development, with its expertise in participation in building socially just communities, has much to offer environmentalist action.
Collin, Robin Morris and Robert Collin. 2005. "Environmental Reparations." The Quest for Environmental Justice: Human Rights and Politics of Pollution. Ed. Robert D. Bullard. Sierra Book Clubs. San Francisco: California.
This chapter looks at the way urban environments are increasingly becoming targets of anti-urban, racist legislation and policy.  It examines the way in which environmental policy issues are framed and addressed, ignoring the needs of increasingly dense city populations.  It also looks at the demographic make-up rural and urban areas and how this relates to the policy decisions which are being handed down.  One of the more unique aspects of this article is the way it examines metaphors used to describe living in America and their racist undertones.  This intersectional analysis calls for environmental 'reparations,' or the duty of the United States' policy makers to clean up the arguably racist mess it has made in the environmental living conditions of city dwellers.
Delmas, Magali A. & Oran R. Young. 2009. "Governance for Sustainable Development in a World of Rising Interdependencies." Pp.12-40 in Governance for the Environment. Cambridge: Cambridge University Press.
We live in an era of human-dominated ecosystems in which the demand for environmental governance is rising rapidly. At the same time, confidence in the capacity of governments to meet this demand is waning. How can we address the resulting governance deficit and achieve sustainable development? This book brings together perspectives from economics, management, and political science in order to identify innovative approaches to governance and bring them to bear on environmental issues. The authors' analysis of important cases demonstrates how governance systems need to fit their specific setting and how effective policies can be developed without relying exclusively on government. They argue that the future of environmental policies lies in coordinated systems that simultaneously engage actors located in the public sector, the private sector, and civil society. Governance for the Environment draws attention to cutting-edge questions for practitioners and analysts interested in environmental governance.
PDF: Governance for Sustainable Dev
http://www.powells.com/biblio/62-9780521519380-1
Foster, John B. 2009. "Introduction: The Ecological Revolution." Pp. 11-35 in the Ecological Revolution: Making Peace with the Planet. New York: Monthly Review Press.
The roots of the present ecological crisis, John Bellamy Foster argues in The Ecological Revolution, lie in capital's rapacious expansion, which has now achieved unprecedented heights of irrationality across the globe. Foster compellingly demonstrates that the only possible answer for humanity is an ecological revolution: a struggle to make peace with the planet. Foster details the beginnings of such a revolution in human relations with the environment that can now be found throughout the globe, especially in the periphery of the world system, where the most ambitious experiments are taking place.
PDF: Introduction to The New Ecological Revolution
Hanel, Robin. 2010. "What on Earth is Sustainable Development?" Pp. 35-49 in Green Economics: Confronting the Ecological Crisis.New York and London: M.E. Sharp.
This book's pluralistic, non-dogmatic, and committed investigation of the values of ecological sustainability, economic justice, and human dignity provides a balanced analysis of environmental problems and their potential solutions.
http://mesharpe.com/mall/resultsa.asp?Title=Green+Economics:+Confronting+the+Ecological+Crisis
Haughton, Graham. 1999. "Environmental Justice and the Sustainable City." Journal of Planning Education and Research. 18:233-243.
The approach to environmental justice and sustainable has fostered a discussion of numerous key points and principles which should be addressed.  The ability to fight for environmental justice is closely linked to these key principles of sustainability and how they can be implemented.  The systemic injustices involved, however, can sometimes lead to an imbalance between the two.  Haughton initiates a thorough explanation of these principles and how it is crucial to emphasis both sustainability and environmental justice, while also delving into policy approaches.  He advocates for a move away from a neoliberal market-based economy towards a more ecologically centered approach.
Environmental Justice and the Sustainable City
Ikerd, John. 2005. "The Challenge of Sustainable Development," Sustainable Capitalism: A Matter of Common Sense. Kumarian Press, Inc.
This links provides access to The Challenge of Sustainable Development, chapter 3, by John Ikerd. His insight provides information regarding a shift in economic development and defines a sustainable development and entropy systems related to political and cultural boundaries. This chapter also relates sustainability and entropy to a transformation in agriculture and effects of organizational relationships.
http://books.google.com/books?id=3sBgJ43JhJ0C&lpg=PP1&ots=pz34lIDZBk&dq=john%20ikerd%20sustainable%20capitalism&pg=PT55#v=onepage&q&f=false
Jackson, Tim. 2009. "Prosperity Without Growth? The Transition to a Sustainable Economy". Sustainable Development Commission
Over two years, the SDC's Redefining Prosperity project looked into the connections and conflicts between sustainability, wellbeing and growth. Following a series of seminars and commissioned think pieces, we published the report Prosperity without Growth? The transition to a low carbon economy, written by Professor Tim Jackson, the SDC's Economics Commissioner.  Prosperity without Growth? analyses the complex relationships between growth, environmental crises and social recession. In the last quarter of a century, as the global economy has doubled in size, increases in consumption have caused the degradation of an estimated 60% of the world's ecosystems. The benefits of growth have been distributed unevenly, with a fifth of the world's population sharing just 2% of global income. Even in developed countries, huge gaps in wealth and well being remain between rich and poor.
Maguire, Kelly and Glenn Sheriff. 2011. "Comparing Distributions of Environmental Outcomes for Regulatory Environmental Justice Analysis." International Journal of Environmental Research and Public Health 8: 1707 – 1726.
As the push for environmental justice has gained momentum, numerous studies and efforts have been put forth to either verify or deny the unequal distribution of environmental hazards. Various units of analysis of been implemented in order to create empirical data regarding environmental inequality. As these findings have been integrated into public policy and legislation, there has been little discussion of what data is relevant for the creation of such environmental regulations. The authors use this article as a means to argue for consistent and transparent data that will be user friendly to the public and to those making policy decisions. This article looks at various methods used to quantify environmental inequalities and works to ascertain how useful they are for policy creation. Furthermore, they look at how these methods can be used to rank the effectiveness of said policies.
Comparing Distributions of Environmental Outcomes for Regulatory Environmental Justice Analysis
Mazmanian, Daniel  and Michael Kraft. 1999. Toward Sustainable Communities: Transition and Transformations in Environmental Policy. Cambridge: MIT Press.
This book reviews and assesses environmental policy over the past three decades—primarily in the United States but with implications for other nations. The editors place U.S. environmental policy within the framework of the transition from 1970s-era policies that emphasized federally controlled regulation, through a period of criticism and efficiency-based reform efforts, to an emerging era of sustainability in which decision making takes place increasingly at the local and regional levels. The book looks at what does and does not work and how social, economic, and environmental goals can be integrated through policy strategies grounded in the concept of sustainability.
Toward Sustainable Communities uses six case studies to illustrate innovative strategies in specific policy areas: air pollution control, water pollution control, land use, transportation, urban redevelopment, and regional ecosystem management. The contributors assess such new approaches as the use of market incentives and collaborative decision making and place these experiments in the larger framework of the still-evolving transition to community sustainability.
http://www.amazon.com/Toward-Sustainable-Communities-Transformations-Environmental/dp/0262631946
Meinzen-Dick, Ruth & Monica Di Gregorio. 2004 "Collective Action and Property Rights for Sustainable Development". International Food Policy Research Institute.
This collection of briefs draws on a wide body of research conducted through the System Wide Program on Collective Action and Property Rights (CAPRi) of the Consultative Group on International Agricultural Research (CGIAR). It describes the complex issues surrounding property rights and collective action that policymakers and development professionals must understand and address if they are to successfully promote sustainable and pro-poor management of natural resources.
PDF: Collective Action and Property Rights
Minkler, Meredith, Victoria Breckwich Vasquez, Mansoureh Tajik and Dana Petersen. 2008. "Promoting Environmental Justice Through Community-Based Participatory Research: The Role of Community and Partnership Capacity." Health Education and Behavior. 35: 119-137.
The burdens of the changing environment are often carried most heavily on the shoulders of communities of color and low-income communities.  There has been growing concern about these statistics and a push towards a movement of environmental justice.  Community-Based Participatory Research (CBPR) has been identified as an effect way of understanding and advocating for environmental justice.  Through the use of four case studies, the authors examine how CBPR partnerships can educate the community and its legislators as well as influence public policy.  The article examines the relationship between the community and the academic sector, the context of the case studies, the policy-related outcomes, and the authors' findings and conclusion for future research and implementation.
Promoting Environmental Justice Through Community-Based Participatory Research
Ross, Andrew. 2011. Bird on Fire: Lessons from the World's Least Sustainable City. New York: Oxford University Press.
In Bird on Fire, eminent social and cultural analyst Andrew Ross focuses on the prospects for sustainability in Phoenix–a city in the bull's eye of global warming–and also the obstacles that stand in the way. Most authors writing on sustainable cities look at places like Portland, Seattle, and New York that have excellent public transit systems and relatively high density. But Ross contends that if we can't change the game in fast-growing, low-density cities like Phoenix, the whole movement has a major problem. Drawing on interviews with 200 influential residents–from state legislators, urban planners, developers, and green business advocates to civil rights champions, energy lobbyists, solar entrepreneurs, and community activists–Ross argues that if Phoenix is ever to become sustainable, it will occur more through political and social change than through technological fixes. Ross explains how Arizona's increasingly xenophobic immigration laws, science-denying legislature, and growth-at-all-costs business ethic have perpetuated social injustice and environmental degradation. But he also highlights the positive changes happening in Phoenix, in particular the Gila River Indian Community's successful struggle to win back its water rights, potentially shifting resources away from new housing developments to producing healthy local food for the people of the Phoenix Basin. Ross argues that this victory may serve as a new model for how green democracy can work, redressing the claims of those who have been aggrieved in a way that creates long-term benefits for all.
http://www.powells.com/biblio/1-9780199828265-0
Wenz, Peter. 2000. Environmental Ethics Today. New York: Oxford University Press.
Environmental Ethics Today is essential reading for anyone interested in the future of the environment, our species, and species diversity. This wide-ranging introduction to major issues and questions in environmental ethics employs an accessible, journalistic style–featuring current facts, real controversies, individual stories, and a vivid narrative–that engages readers and gives meaning to abstract philosophical concepts. Topics discussed include pollution permits for corporations, medical experimentation on animals, genetic engineering, economic globalization, biodiversity, and much more. Theories and methods such as utilitarianism, contract Arianism, and hermeneutics are introduced as needed to help readers understand and attempt to resolve environmental conflicts.
http://www.amazon.com/Environmental-Ethics-Today-Peter-Wenz/dp/0195133846/ref=sr_1_1?s=books&ie=UTF8&qid=1316653603&sr=1-1
Wheeler, Stephen M. 2005. Planning for Sustainability: Creating Livable, Equitable, and Ecological Communities. London: Routledge.
Existing patterns of urbanization are unsustainable in the long run. Current development practices consume enormous amounts of land and resources, damage local ecosystems, produce pollutants, create huge inequalities between groups of people and undermine local community and quality of life. Unfortunately planning has itself led to many unsustainable development practices. Planning for Sustainability presents a straightforward, systematic analysis of how more sustainable cities and towns can be brought about. It does so in a highly readable manner that considers in turn each scale of planning: international, national, regional, municipal, neighborhood, site and building. In the process it illustrates how sustainability initiatives at these different scales interrelate and how an overall framework can be developed for more livable communities.
http://www.amazon.com/Planning-Sustainability-Equitable-Ecological-Communities/dp/0415322863/ref=sr_1_1?s=books&ie=UTF8&qid=1316653518&sr=1-1